at the Spanish School in Antigua Guatemala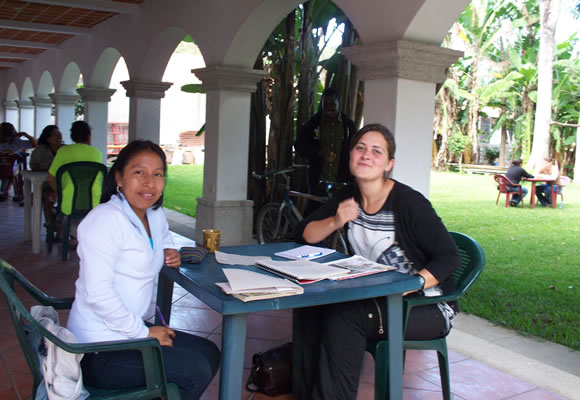 The program helps you an understanding of Spanish grammar, combined with a degree of fluency in spoken language as a beginner or advanced student. After the evaluation, the instructor determines the level of knowledge and mastery of language and specific student needs, after which develops individual study plan for each student. Training usually consists of verbal exercises, written exercises, conversation practice, the study of specific topics such as literature, law, medicine, theology, science education, teaching, cooking and a variety of topics tailored to their needs and we focus on specific points of grammar. In the last twenty years, we have perfected our program and methods; therefore we have the most efficient techniques in the teaching of Spanish.
Main Program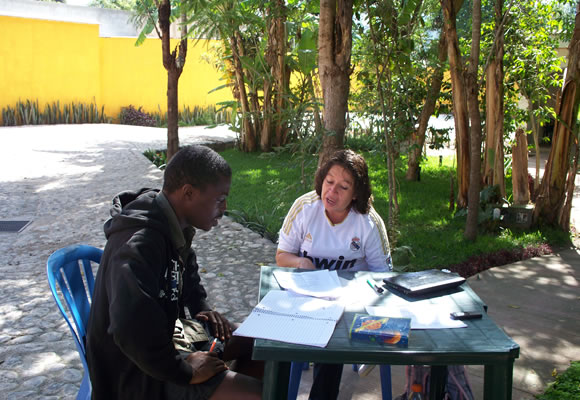 Grammatical instruction one-on-one for all levels Beginner, Intermediate, Advanced Courses standard or intensive, depending on ability, time, interest, profession such as, medical, lawyers, economic, business, voluntary job, basic Spanish to travel around Written & oral exercises Formal & informal conversations Readings from newspaper, magazines, children's stories, contemporary & literature Presentation by students, based on themes, such as national history, folklore, public health, economy, politics education Home work as a regular school Round-table discussions on themes selected by the students (optional)Spanish test before to take the course to see your level and optional weekly test.
Important Location Note
When you visit the school for the first time, please go directly to the center located at "1a Calle Poniente # 10 Antigua Guatemala GT", a few steps from La Merced Church. We highly recommend using the Google map to guide you in locating our central office. We have an annex facilities that are only for receiving classes.