Study Spanish Online

First Class FREE
Spanish Academy Antigüeña offers online classes with highly qualified teachers with over 35 years of experience and adequate materials to your needs. You can study from the comfort of your home at any time. It's an incredible opportunity to have an immersion with native speakers of Spanish with years of experience.
Many have done the same, get in touch with us and start speaking in Spanish in no-time.
---
A well spoken Spanish language!
Spanish classes are depending on your time, ability, profesion, spanish level or main reasson to study. We will adapt to your needs and requirements.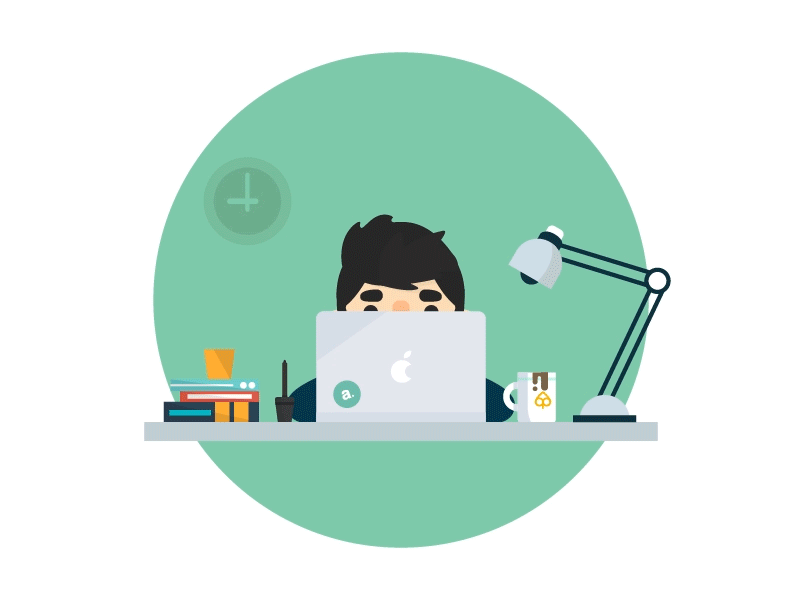 You decide what time and what day you want to study.
You can start learning Spanish today using your favorite application, such as Skype, Zoom or Google Duo.
Contact us and ask for the SPECIAL PRICE for the 10 HOUR PACK

ASK FOR A FIRST FREE TRIAL CLASS
Contact us any time to get started with your spanish courses. We are looking forward to hearing from you. To learn more about our rates and schedule, please contact us anytime. Our team will be glad to assist you. Write to us
Our Email Here
Or visit the Contact Us Page
---
You can safely pay your Online Spanish class with Visa credit card online. | Prices are in US Dollars.
---
by : Shawn Robbins
I am overly impressed with every aspect of this Spanish Academy. From direct, quick communication for scheduling to the professionalism of the teachers, this academy surpasses expectations. I have worked with Lety for the last 3 weeks and am thoroughly impressed with her patience and ability to simplify concepts. Having taken Spanish in school (1st-12th grade) I was looking for a reboot...
On : May 26th / 2020
by : Ursi Handsch
I had classes in Antigua 6 months ago. I really enjoyed the classes in the garden, the teaching system is professional, good structure of studying grammar, conversation and vocabulary. Now I'm taking online classes via skype and I really enjoy it. My teacher Laura picks me up at my spanish level and helps me to repeat grammar and conversation and go on with new educational content...
On : May 25th / 2020
by : Devin Harvey
Since I wasn't able to travel to Guatemala I decided to take classes online using Skype. It has been a great experience, and my teacher Noemi is awesome. I just completed 10 session and made the decision to purchased more. I appreciate the way Noemi teaches by building upon each lesson. I have definitely learned a lot and my Spanish is improving.
On : May 25th / 2020
by : Adrian Ubalde
Taking lessons with Laura Lizeth has been a productive and worthwhile learning experience for the last couple of months. She has been very patient in answering any questions I have and has been able to explain grammar well. Even in the midst of the COVID19 crisis, we've been able to create a good lesson environment over Skype. Thank you Laura, Amanda, Julio (Senior), and Julio (Junior)! =)
On : May 25th / 2020
by : Dasha Marcial
Earlier this year I was planning a trip to Antigua, Guatemala to study Spanish, but the plans have changed due to the Covid-19 pandemic. Luckily Academy Antiguena has amazing private online classes! Only after one week of classes, I am able to make small talk, describe my immediate surroundings and things. The online class via Skype still feels very immersive and tailored specifically to you...
On : May 23rd / 2020
by : Christopher Rees
I have been taking online personal classes with Nidia since March and have come on leaps and bounds with my Spanish thanks to her teachings. The private classes are a great price for what you get and Nidia has been great in planning the lessons around what I want to learn. Couldn't recommend the school and online classes enough.
On : May 23rd / 2020
by : Veronica Stimson
I have had the best experience with this school - even during Covid-19! My original plan was to come study here in-person for a few weeks so I could begin learning Spanish. That plan is no longer possible due to Covid-19 but my experience working with my teacher, Judith, online has been amazing! Judith had me speaking Spanish in our very first lesson and immediately created a comfortable environment for me to learn in, all over Skype.
On : May 21st / 2020
---
Registration Form
Please fill out the following form. Remember to double check your contact information. To submit this form, please solve the "math" captcha at the end of this form.