Study Spanish Online

First Spanish Online Class FREE
Spanish Academy Antigüeña with over 35 years of experience, offers online classes with highly qualified teachers and adequate materials to your needs. You can study from the comfort of your home at any time. It's an incredible opportunity to have an immersion with native speakers of Spanish with years of experience.
Spanish Classes online for children and adults, get in touch with us and start speaking in Spanish in no-time.
---
A well spoken Spanish language!
Spanish classes are depending on your time, ability, profesion, spanish level or main reasson to study. We will adapt to your needs and requirements.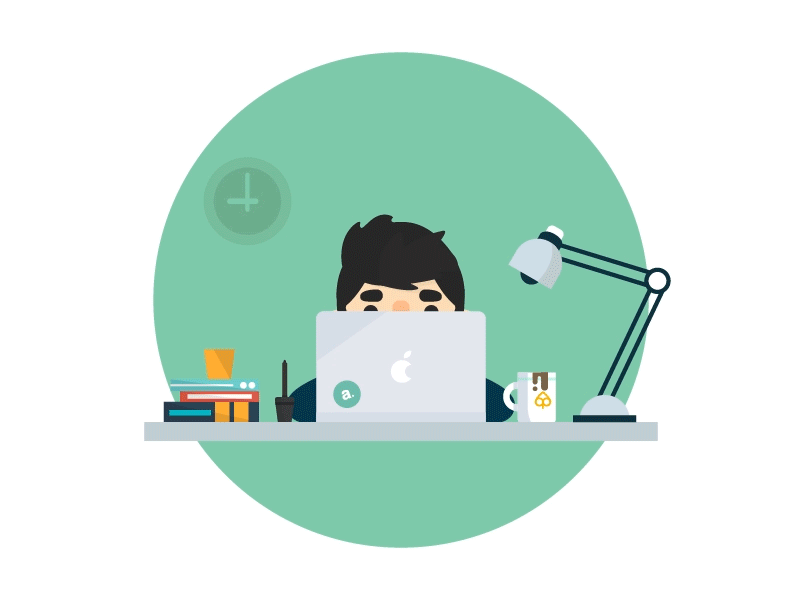 You decide what time and what day you want to study.
You can start learning Spanish today using your favorite application, such as Skype, Zoom or Google Duo.
Contact us and ask for the SPECIAL PRICE for the 10 HOUR PACK

ASK FOR A FIRST FREE TRIAL CLASS
Contact us any time to get started with your spanish courses. We are looking forward to hearing from you. To learn more about our rates and schedule, please contact us anytime. Our team will be glad to assist you. Write to us
Our Email Here
Or visit the Contact Us Page
---
You can safely pay your Online Spanish class with Visa credit card online. Or you can also pay using XOOM by PayPal with your Paypal Account. |
Prices are in US Dollars.
Students Video Reviews
See some of our students sharing their experiences and thoughts when learning Spanish online at Spanish School.
---
by : Todd Greenwood
Hola! I've been taking online lessons with the school for the last 3 months with a fantastic teacher, Celia. She is kind, helpful, and professional. Each lesson is effective, working on exactly what makes sense for my improvement in Spanish. I spent a few weeks last year, in beautiful Antigua. Sadly, with COVID, I can not return this year, but I'll be back. In the meantime, for anyone who looking to improve their Spanish, find teachers who really know how to teach with kindness and effectiveness
On : Aug 27th / 2020
by : Roustam Khaiitbaev
I originally studied at the school a couple of years ago, stayed with a local family and attended the beautiful school. It was an amazing experience and I've always wanted to go back there. Most recently, my wife and I have taken up online classes with Karla. Karla speaks great English and she is super easy to communicate with. We have been doing one on one classes for over a month now and we love it. Karla is a wonderful teacher and adjusts quickly to your level of proficiency.
On : Aug 7th / 2020
by : Saundra Quinlan
I studied at Spanish Academy Antiguena in person back in 2017, so when COVID-19 hit and made international travel pretty much impossible I came back to Spanish Academy Antiguena for virtual lessons. I already knew what to expect, so the format of the classes were no surprise to me. This time around I have Karla as my teacher and I love her! Karla is patient when I get stuck with vocabulary and does a great job correcting me - which is what I find helps the most.
On : Aug 4th / 2020
by : Andrew Buncombe
I've only been a student of Martha Julia Godoy from the academy for a few weeks, but already I'm hooked! She's professional, patient, flexible and her intelligence and sense of fun make the lessons a genuine pleasure. Highly recommended.
On : Jul 17th / 2020
by : Csaba Kállai
A 5-star language academy, highly recommended! The one-to-one lessons via Skype are structured according to a curriculum and are very well organized. Thanks to my teacher - Martha Julia Godoy - I can communicate well after only 20 hours and I have acquired a solid basic knowledge. Martha is very helpful, professional and her hours are always very fun. She speaks perfect English, so communicating is not a problem. I can highly recommend you as a teacher!
On : Jul 10th / 2020
by : Teresa Law
I studied Spanish in Antigua and Xela in the 1990s and always wanted to return after I retired. Then the pandemic hit. A google search revealed that the Antigueña Spanish Academy had excellent ratings and offered one-to-one Spanish classes via Skype. The registration and payment process was easy. I'm so happy with my experience that I'm now on my second 10 session package.
On : Jul 5th / 2020
by : Ryan Gonzalez
I've been taking lessons with Martha for a few months now and I am learning so much! I really like being able to practice speaking Spanish with her because I get immediate feedback on my pronunciation and grammar, more than I would get in a classroom setting. Martha is professional, an excellent teacher, and fun! We laugh a lot! I highly recommend!
On : Jul 1st / 2020
by : Terri Martin (Australia)
Lorena is a delightful, patient teacher. My 7 year old daughter eagerly awaits her weekly Spanish lessons with Lorena via Skype. Lorena always ensure classes are fun with a variety of tasks. She offers lots of warmth and encouragement. Her Spanish is clear and easy to understand. We highly recommend Lorena to anyone that wants to brush up on their Spanish or commence learning.
On : May 28th / 2020
by : Shawn Robbins
I am overly impressed with every aspect of this Spanish Academy. From direct, quick communication for scheduling to the professionalism of the teachers, this academy surpasses expectations. I have worked with Lety for the last 3 weeks and am thoroughly impressed with her patience and ability to simplify concepts. Having taken Spanish in school (1st-12th grade) I was looking for a reboot...
On : May 26th / 2020
by : Ursi Handsch
I had classes in Antigua 6 months ago. I really enjoyed the classes in the garden, the teaching system is professional, good structure of studying grammar, conversation and vocabulary. Now I'm taking online classes via skype and I really enjoy it. My teacher Laura picks me up at my spanish level and helps me to repeat grammar and conversation and go on with new educational content...
On : May 25th / 2020
by : Devin Harvey
Since I wasn't able to travel to Guatemala I decided to take classes online using Skype. It has been a great experience, and my teacher Noemi is awesome. I just completed 10 session and made the decision to purchased more. I appreciate the way Noemi teaches by building upon each lesson. I have definitely learned a lot and my Spanish is improving.
On : May 25th / 2020
by : Adrian Ubalde
Taking lessons with Laura Lizeth has been a productive and worthwhile learning experience for the last couple of months. She has been very patient in answering any questions I have and has been able to explain grammar well. Even in the midst of the COVID19 crisis, we've been able to create a good lesson environment over Skype. Thank you Laura, Amanda, Julio (Senior), and Julio (Junior)! =)
On : May 25th / 2020
by : Dasha Marcial
Earlier this year I was planning a trip to Antigua, Guatemala to study Spanish, but the plans have changed due to the Covid-19 pandemic. Luckily Academy Antiguena has amazing private online classes! Only after one week of classes, I am able to make small talk, describe my immediate surroundings and things. The online class via Skype still feels very immersive and tailored specifically to you...
On : May 23rd / 2020
by : Christopher Rees
I have been taking online personal classes with Nidia since March and have come on leaps and bounds with my Spanish thanks to her teachings. The private classes are a great price for what you get and Nidia has been great in planning the lessons around what I want to learn. Couldn't recommend the school and online classes enough.
On : May 23rd / 2020
by : Veronica Stimson
I have had the best experience with this school - even during Covid-19! My original plan was to come study here in-person for a few weeks so I could begin learning Spanish. That plan is no longer possible due to Covid-19 but my experience working with my teacher, Judith, online has been amazing! Judith had me speaking Spanish in our very first lesson and immediately created a comfortable environment for me to learn in, all over Skype.
On : May 21st / 2020
---
How to Register ?
Please feel free to email us any time to ask for schedule and rates. Write to us at mail@spanishacademyantiguena.com.
---
Online Spanish Classes Policies
Class Cancellation Policy
Dear students, for cancellation of any scheduled class, we recommend to do it at least 12 hours in advance. The purpose of this policy is to allow teachers and students to better organize their time and schedules. In case of an emergency and the student cancels the class 1 hour before the class, it will be rebooked for another available day. If the student requests cancellation in less than an hour, the could be considered as lost.
In case a teacher is not able to give the class for electric or internet signal interruptions, family, personal or health issue, we will contact the student as soon as we can to let her/him know and then the student will decide if she/he wants to reschedule the class the same day or any other day as desired, or perhaps use another teacher.
Note : During the rainy season in Guatemala, it is possible have electric or internet signal interruptions, if this happens before or during class, the school will gladly reschedule the class or remaining time for another day or time of the day that the student considers convenient.
Student from New York, EEUU